Tires are essential to a car's stability and safety. Opt for German quality with tires renowned for their reliability and build quality. We've put together a list of the top 10 German tire brands renowned for their quality. 
Continental German tires

Continental tires are one of the world's best-known tire brands. Founded in Germany on October 8, 1871, the company originally specialized in rubber manufacturing. At the time, it was called Continental-Caoutchouc und Gutta-Percha Compagnie. In 1882, the brand adopted as its emblem the famous crawling horse, which is still its symbol today.
Over the years, Continental has managed to innovate and surpass itself. It began by manufacturing bicycle tires, becoming the first German brand to produce this type of tire. Later, the company expanded its range to include car tires.
In 1901, Continental took a major step forward by equipping racing cars, notably those made by Mercedes. In 1904, it became the first brand to market a tire with a tread pattern to improve grip. Continental was also behind the invention of the removable hubcap, which makes changing a tire quick and easy.
Despite its successes, Continental fell on hard times during the Second World War, becoming a major supplier to the Nazi army. The brand's factories were the target of bombing raids designed to put an end to their activity and their support for the army. However, the brand acknowledges this dark period in its history and strives to learn from it to build a better future.
Today, Continental is committed to its "Responsibility and Future" program, which testifies to its constant desire for improvement and social commitment. Thanks to major investments in research and development, Continental is now the fourth largest tire manufacturer in the world, after Michelin, Bridgestone and Goodyear.
Continental Tires are considered premium products because of their exceptional quality. The brand regularly features in tire rankings and comparisons as one of Germany's top tire brands. It is particularly renowned for its winter tires, affordable motorcycle tires and summer tires.
In addition to the main brand, Continental also owns other tire brands, enabling it to broaden its offering and reach a wider audience. These brands use their own name and image, while benefiting from Continental's success and expertise.
Here is a summary table of Continental tire prices:
| | |
| --- | --- |
| Model | Price |
| Continental All Season Contact | 89,86 € |
| Continental EcoContact 6 | 101,06 € |
| Continental PremiumContact 6 | 96,50 € |
| Continental Vanco WinterContact | 201,80 € |
Please note that prices are indicative and may vary. Reviews are provided for informational purposes only to assist you in your selection of Continental Tires. Remember to check current prices with sellers or online sales sites before making a purchase.
Fulda German tires

Fulda is a German tire brand that was founded in Fulda, Germany, in 1906. For over a century, the company has focused on manufacturing high-quality tires. Today, Fulda is a proud member of the Goodyear Group and has become one of Germany's most popular tire brands.
The quality of Fulda tires is the result of a commitment to the high demands of the German market, which is known for its varied driving conditions and stringent requirements. Germany is considered one of the most demanding tire markets in the world, which has prompted Fulda to develop superior products to meet the expectations of German customers.
Fulda tires are produced in ISO 14001-certified factories, guaranteeing compliance with the highest environmental standards. The company has around 1,800 employees and produces up to 8 million tires a year, which are distributed in 28 European countries.
Fulda's philosophy is based on the concept of "Riding smart to go further". Their aim is to offer top quality at an affordable price. Their tires incorporate quality German engineering and are designed to offer optimum balance in all climates. Fulda focuses on value for money, offering products that meet drivers' needs while remaining affordable.
Fulda is proud of the performance of its tires, and their products are regularly validated by independent tests carried out by motoring magazines and consumer associations. These tests confirm the quality of Fulda tires and reinforce drivers' confidence in the brand.
Here is a summary table of Fulda tire prices:
| | |
| --- | --- |
| Model | Price |
| Fulda Kristall Montero 3 | 62,08 € |
| Fulda Multicontrol | 75,29 € |
| Fulda Eco Control HP | 74,39 € |
| Fulda Sport Control 2 | 127,87 € |
German Semperit tires

Semperit is a tire brand with a 110-year history, synonymous with performance and efficiency. The brand takes its name from the Latin "semper it", meaning "always there when you need them". This timeless quality is at the heart of the Semperit philosophy, which evolves in line with market demands without forgetting its roots.
In 1985, Semperit became part of the Continental Group, a milestone in its history. This merger combined the skills of two leading European manufacturers. Since then, Semperit has benefited from the technological expertise of Continental, one of Europe's leading tire manufacturers.
Semperit's value proposition is based on several key elements. Firstly, the brand offers outstanding performance and reliability, meeting the expectations of the most demanding consumers. Semperit tires are designed to cope with the most extreme conditions and demanding situations, offering optimum grip and durability.
Semperit also emphasizes its heritage and tradition. The brand is proud of its 110-year history, and looks to the future while respecting its core values. This translates into quality products, adapted to the needs of today's drivers, but also into constant evolution to stay at the cutting edge of technology and market demands.
Here is a summary table of Semperit tire prices:
| | |
| --- | --- |
| Model | Price |
| Semperit Speed-Life 3 | 127,64 € |
| Semperit Speed-Grip 5 | 140,14 € |
| Semperit Speed-Life 3 | 94,94 € |
| Semperit Speed-Life 3 | 91,54 € |
German Viking tires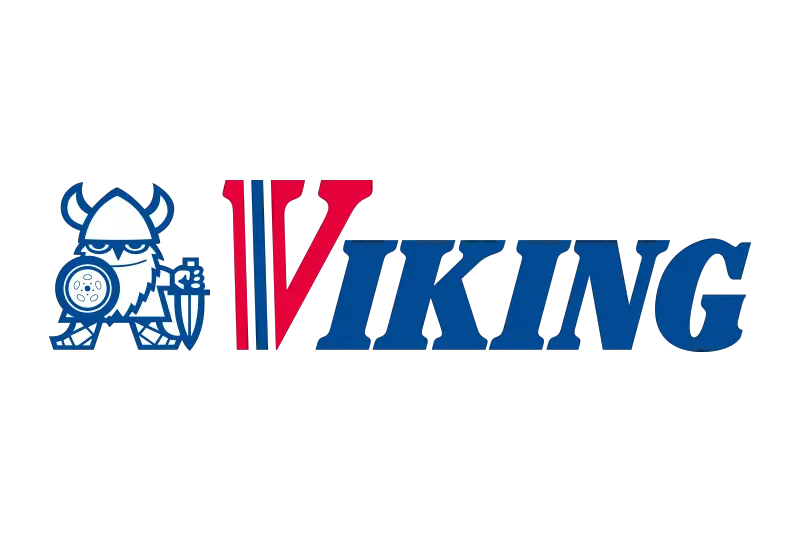 Viking is a tire brand owned by German manufacturer Continental AG. The brand offers a wide range of tires suitable for different types of vehicles, such as passenger cars, SUVs and light trucks. Viking tires are designed to offer safety, performance and durability, while offering good value for money.
Viking tires are distinguished by several key features. Firstly, they offer excellent traction, handling and stability, contributing to a safer, more enjoyable driving experience. What's more, they are designed to reduce noise levels, offering greater driving comfort. They are also designed to improve fuel efficiency, helping to reduce fuel consumption.
Viking offers a wide variety of tire sizes and styles to meet the diverse needs and preferences of drivers. Whether for everyday use on the road or to cope with winter conditions such as snow and ice, Viking offers a range of tires to suit every situation.
Viking's value proposition lies in its ability to provide quality tires that combine safety, performance and durability at a good value. The brand is committed to providing reliable, high-performance tires to meet drivers' needs, while offering a variety of choices in terms of tire sizes and styles.
Here is a summary table of Viking tire prices:
| | |
| --- | --- |
| Model | Price |
| Viking Protech New Gen | 103,21 € |
| Viking Protech New Gen | 148,93 € |
| Viking Fourtech Van | 130,19 € |
| Viking Protech HP | 95,81 € |
German Metzeler tires

Metzeler is a German tire manufacturer specializing in motorcycle tires. The company focuses on the quality and performance of its products, and is a major player in the motorcycle tire industry. With almost 130 years of experience, Metzeler manufactures top-of-the-range motorcycle tires.
The company was founded in 1863 by Robert Friedrich Metzeler, and began by manufacturing multi-level rubber tires. Over the years, Metzeler continued to innovate and expand in the tire industry. In 1978, the decision was taken to refocus on the production of motorcycle tires, enabling the company to specialize in this specific field.
Metzeler has pioneered the development of several technologies in the motorcycle tire industry. The company was the first in Europe to develop "tubeless" tires, simplifying the tire mounting process and improving motorcycle safety. In addition, Metzeler was the first manufacturer to produce tires with diagonal grooves, offering better grip and handling.
Metzeler's value proposition lies in its ability to offer innovative, high-quality motorcycle tires. The brand is renowned for its constant search for new technologies and solutions to improve motorcycle performance and safety. Metzeler strives to meet motorcyclists' expectations by offering tires with excellent grip, precise handling and exceptional durability.
The cohesion of the Metzeler team, made up of motorcyclists and tire experts, plays an essential role in the development of products tailored to the needs of motorcyclists. The company is passionate about innovation and continuous improvement, which translates into high-quality motorcycle tires that meet the high demands of motorcyclists worldwide.
Here is a summary table of Metzeler tire prices:
| | |
| --- | --- |
| Model | Price |
| Metzeler Tourance Next 2 | 159,92 € |
| Metzeler Roadtec Z6 Front | 78,40 € |
| Metzeler Sportec M9 RR | 127,60 € |
| Metzeler Roadtec Scooter | 52,74 € |
How much does a German-brand tire cost?
Here is a ranking of tire brands in descending order of price, along with a summary table showing the brand name and approximate price range:
| | |
| --- | --- |
| Brand | Price range (in €) |
| Viking | 70,00 – 150,00 |
| Metzeler | 50,00 – 170,00 |
| Semperit | 90,00 – 140,00 |
| Fulda | 60,00 – 130,00 |
| Continental | 90,00 – 200,00 |
Remember that prices are indicative and may vary according to distributors, retailers and current promotions. Don't hesitate to visit the brands' official websites to find out more about their prices.